Do you feel like your dental practice has stalled in terms of growth? Are you unsure of how to take it to the next level and achieve the success you've been dreaming of? If your current monthly collections are stagnant and you're ready to take your practice to the next level, you're in the right place. Let's accelerate your dental marketing!
Have You Selected a True Marketing Partner?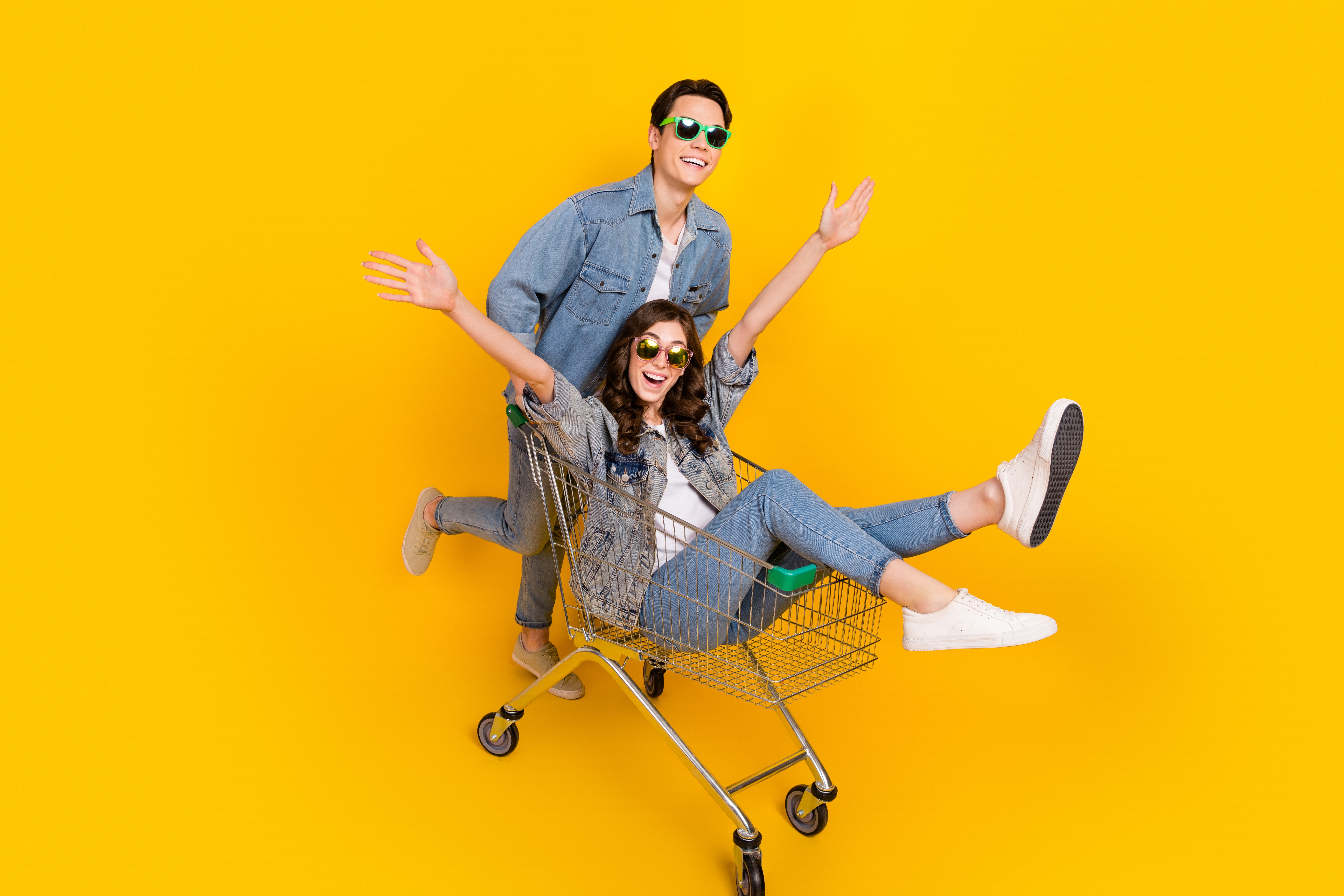 When it comes to dental marketing, it's important to remember that every dollar counts. Opt for a company with a proven success track record and a good reputation within the dental industry. Opt for a true marketing partner. At Gargle, we ONLY work with dentists and know the industry inside and out. Our price point is pretty amazing too. Plus, we know when to accelerate your marketing!
Add Fuel to the Fire to Accelerate Your Marketing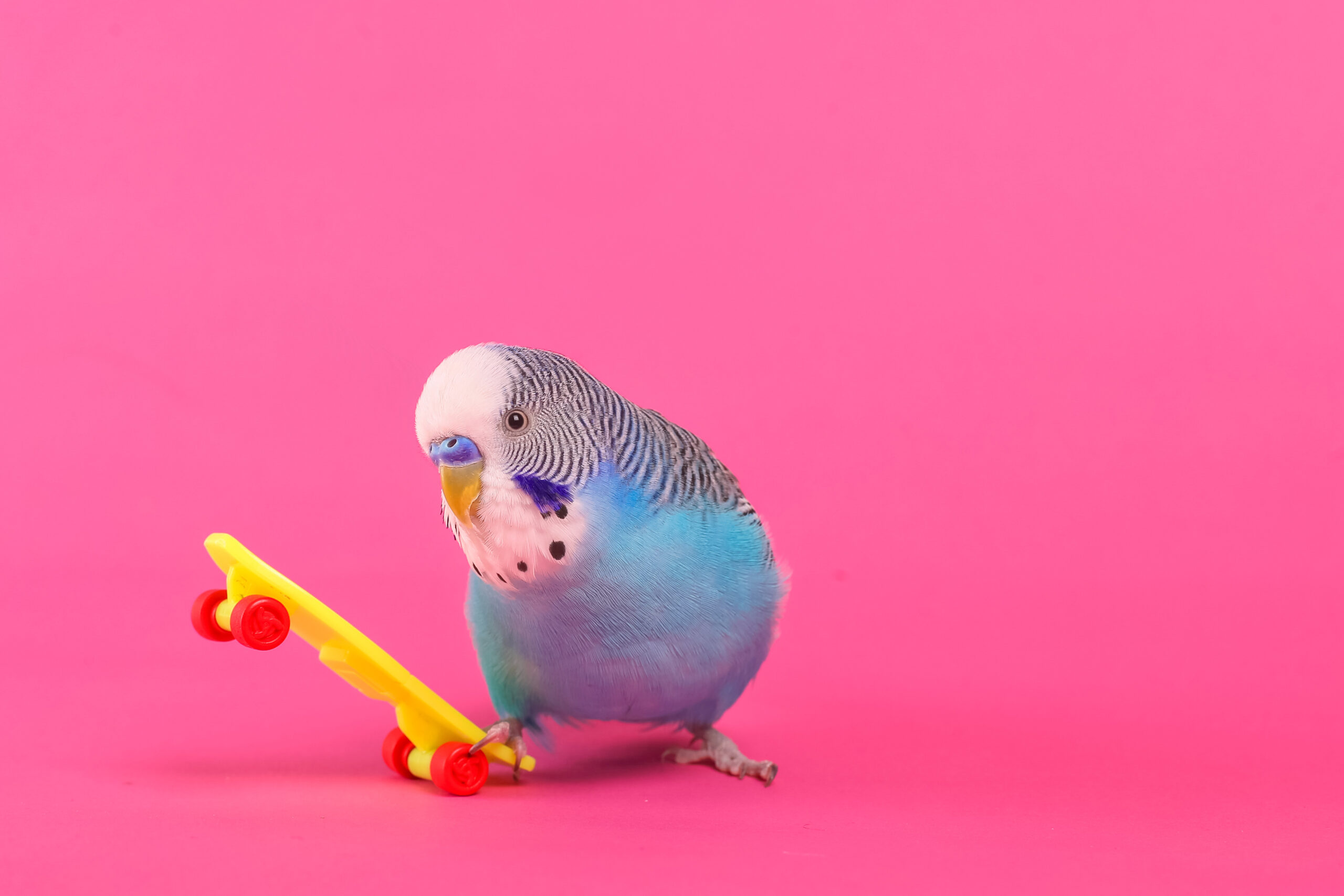 Having a successful dental practice is all about getting the word out. This means investing in the right marketing strategy to reach your target audience. The right dental marketing strategy can help you reach more people, attract more patients, and increase your profits. But how do you know when to accelerate your dental marketing?
First, consider your current new patient base and ask yourself if it's growing or shrinking. Are you getting more new patients than in the past? If the number is decreasing, then it's time to rethink your marketing strategy. Second, evaluate your competitors. Have they made changes to their marketing efforts? Are they more successful than you? If so, look at their approach and determine if you need to make similar changes. Third, consider your budget. Do you have the financial resources to invest in a more aggressive marketing approach? If the answer is yes, it might be time to take it up a notch and invest in a more comprehensive dental marketing plan – an accelerator.
Accelerators are not meant to replace your foundation. They are meant to launch your practice forward. Turning up the heat doesn't mean you take logs out of the fire. Instead, it's time to get supercharged! Our dental marketing accelerators are designed to give faster results than our essential and foundational products. They are upgrades that will increase your dental practice's exposure and patient conversion rate. With these upgrades, you can take advantage of more sophisticated strategies for growing your dental practice. There are four accelerators: Website/SEO, Social Ads, Google Ads, and Social Media Content and Posting.
The accelerators will give you more targeted marketing, more accurate tracking of patient results, and more efficient use of your marketing budget. By taking advantage of our accelerators, you will be able to track the success of your campaigns and make adjustments to maximize your return on investment. In addition, you will be able to identify and target specific patient segments, allowing you to tailor your marketing messages to your desired audience.
Our accelerators also help you stand out from the competition. By incorporating advanced features such as tracking links and retargeting campaigns, you can make your dental practice more visible and ensure that potential patients see it as the best option for their dental needs.
Gargle's Dental Marketing Accelerators: The Tool to Supercharge Your Digital Marketing
Gargle's accelerators are powerful digital marketing tools that can supercharge your digital marketing strategy. They offer a variety of features to help you succeed in the digital space, such as website and SEO optimization, Google Ads campaigns, social media content and posting, and video ad optimization. With Gargle's accelerators, you can easily reach your target audience and maximize your ROI. Our professional team of experts will guide you to ensure your digital marketing efforts are successful. Let's take a look at each one.
Website/SEO: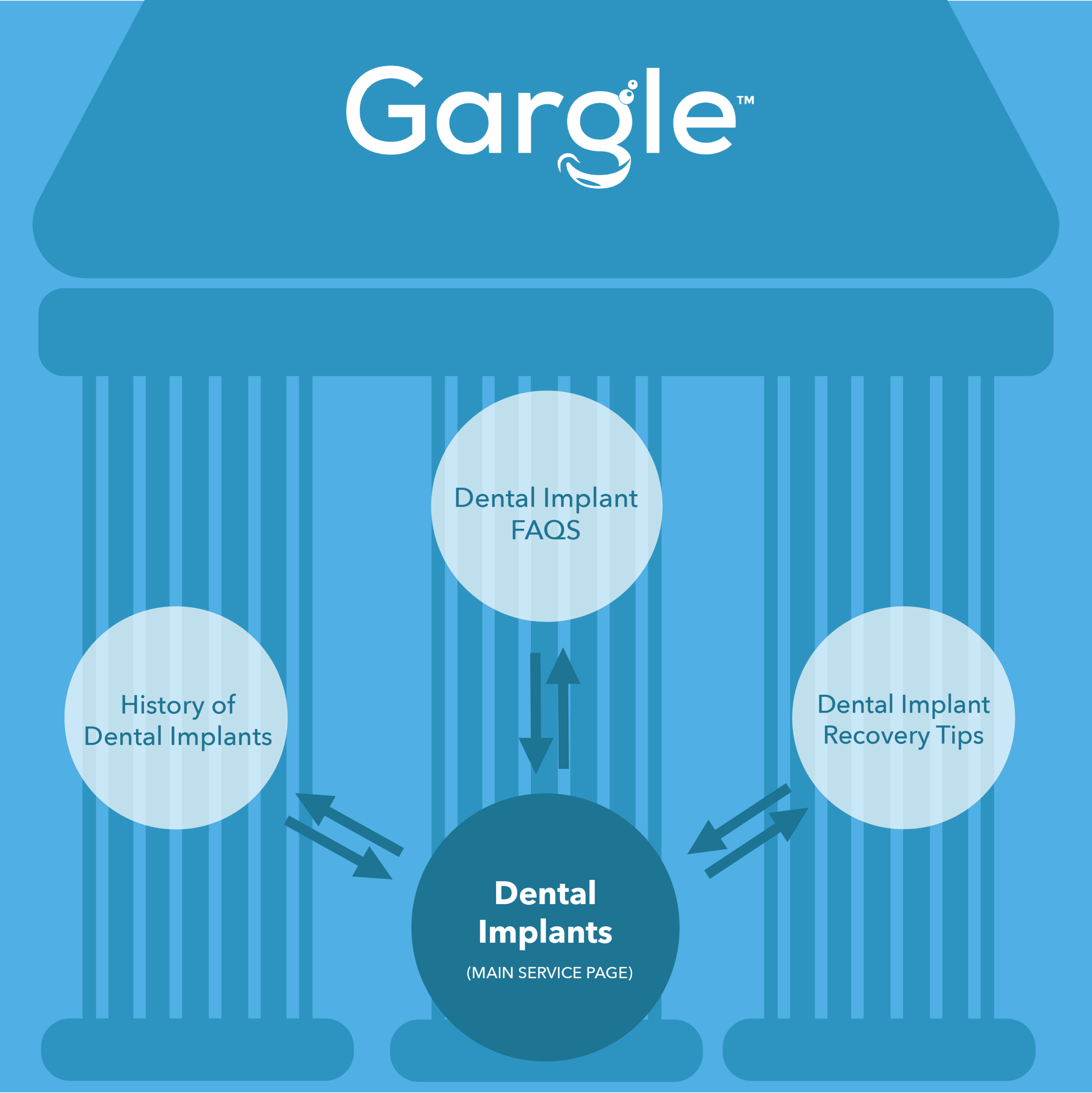 First, you will get additional SEO content. With Google's ever-changing algorithm, content is shifting to a topic cluster model. Pillar content is a strategy used by SEOs to increase search engine rankings. It involves creating a single "pillar" page as the central hub of content for an overarching topic and having multiple content pages linked back to the pillar page and each other. This linking action signals to search engines that the pillar page is an authority on the topic and can help the page rank higher over time. Additionally, having all the content within a topic linked to a single page helps search engines scan and understand the relationship between the pages—algorithms like Google's RankBrain reward this orderly linking with higher search placement. The benefits of using pillar content include increased search results, more authoritative content, and the ability for Google to crawl all pages simultaneously.
Next is the Local Pack SEO focus. This accelerator helps increase your dental practices' online presence within Google Maps itself. Increasing your dental practice's online presence locally is important because it effectively reaches potential new customers in your local area. With an online presence, potential customers can easily find your practice and learn more about your services. Additionally, creating an online presence allows you to engage with your existing customers through reviews and social media posts. This type of engagement can help build customer trust and loyalty, leading to more referrals and customer retention. Finally, having an online presence locally can help your practice stand out from the competition and become more visible in the local market. Not yet visible on Google Maps? Click here to speak with an expert on how to be seen.
You also get on-page and off-page SEO, enhanced SEO, and higher-quality backlinks. On-page and off-page SEO are essential for a successful dental practice marketing strategy. On-page SEO focuses on optimizing the content and elements of your website to make it more visible to search engines. Off-page SEO focuses on building relationships with other websites to link to your website and create a positive reputation. By utilizing both on-page and off-page SEO, dental practices can ensure that their website is easily found by potential patients and drives more business. Enhanced SEO also emphasizes the importance of creating and maintaining a strong presence on social media and other platforms. By utilizing all the components of SEO strategically and efficiently, businesses can ensure that their website is properly optimized for search engine algorithms and that the right audience sees their content. Higher-quality backlinks are links from websites with high domain authority that point to your website. These backlinks show search engine algorithms that your website is trusted and relevant, which can help to boost your rankings and drive more organic traffic to your dental practice. Ordering backlinks can be complicated and should be done by an SEO professional.
Finally, this accelerator includes ADA Compliance. Ensuring your dental website is ADA-compliant is essential as it helps make your website more accessible to those with disabilities and ensures that you comply with the law. It also helps improve your business's reputation and demonstrate that you provide an inclusive experience for all your patients.
Social Ads:  
We have a client in Northern California who spent $415 on traditional Social Media Ads in August of 2021 and had 177 Clicks on their ad. Compare that to a $600 ad spend in August of 2022 on a Video Ad, which generated 2,097 CLICKS!!! So, by increasing their ad budget by 30% and running a video ad instead of traditional graphic ads, they saw over a 1000% increase in clicks and website traffic from social media!
In this accelerator, Gargle will set up your ad account. Having a marketing expert like Gargle set up your social ad account is crucial because we can ensure that your account is configured correctly and that your ads reach the right people. We also have the expertise to select the best targeting options and optimize your account for maximum performance. Another significant benefit is getting ad approval for every single ad. Ad approval means you get to be more in the driver's seat, including ad content and any changes you want to be made. 
It also includes a pixel ad audience. Pixel ad audience allows your dental practice to target specific groups of online users based on their online behavior. The pixel helps you identify the most relevant and effective audience for your social ads, ensuring you reach the right people with the right message at the right time. This can significantly benefit your dental practice, increasing the chances of your ad reaching its intended audience, resulting in better engagement and more effective lead generation.
You also get increased custom audiences. It is essential to have two custom audiences with your social ads to maximize the reach and effectiveness of your advertising campaigns. By targeting two distinct and separate audiences, we can better identify your target market's key demographics and interests, allowing us to tailor your messaging to engage better and convert potential patients.
Another incredible benefit this accelerator provides is the ability to run video ads with up to four different ads at once. Running multiple ads at the same time is vital to maximizing the potential reach of your advertising campaign. Multiple ads allow us to target different audiences and evaluate which ad is the most successful in adjusting our strategy accordingly. Additionally, running numerous ads simultaneously can help you better understand the effectiveness of your advertising efforts. Additionally, including video ads in your social media strategy is important because they effectively communicate your message to a wide audience. Video ads are more engaging than traditional text or image-based ads and can help capture the attention of potential customers and keep them engaged with your brand. Video ads are more easily shared, meaning they can help extend the reach of your message even further.
Google Ads (PPC):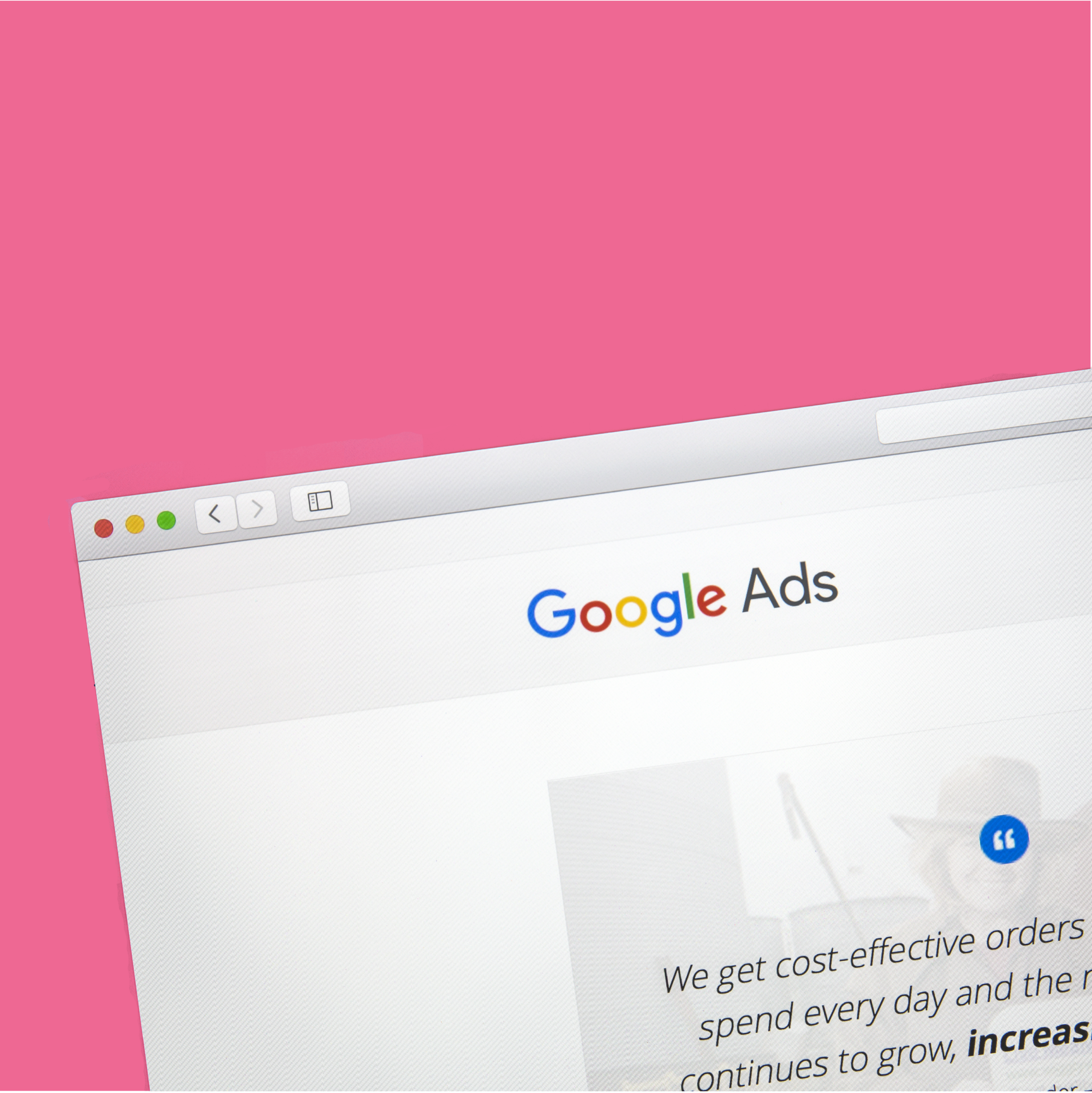 Accelerating your Google Ads allows for an increased ad budget and running more campaigns. Increasing your Google Ads budget and the number of campaigns running is essential to extend your reach and maximizing your practice's visibility. This extra budget gives us more opportunities to capture potential patients as your campaigns target more relevant keywords and more people see your ads. Additionally, increasing your budget allows us to take advantage of more advanced features, such as audience targeting, which can help you get the most out of your campaigns.
This accelerator also includes more extensive, more customized audiences. It is important to have larger, more customized audiences in your Google Ads campaign to reach a broader range of potential customers and better target specific audiences that may be more likely to engage with your product or service. By targeting more extensive and customized audiences, we can increase our chances of connecting with the right people interested in your practice.
You also get one-on-one planning calls with our Google Ads experts. One-on-one calls are helpful because not only do they provide personalized advice and insights on maximizing the effectiveness of your Google Ads, but they also increase accountability. Our experts can identify areas of improvement and develop strategies to improve your return on investment. Additionally, we can provide guidance on how we optimized your campaigns for better performance and visibility.
Social Content and Posting: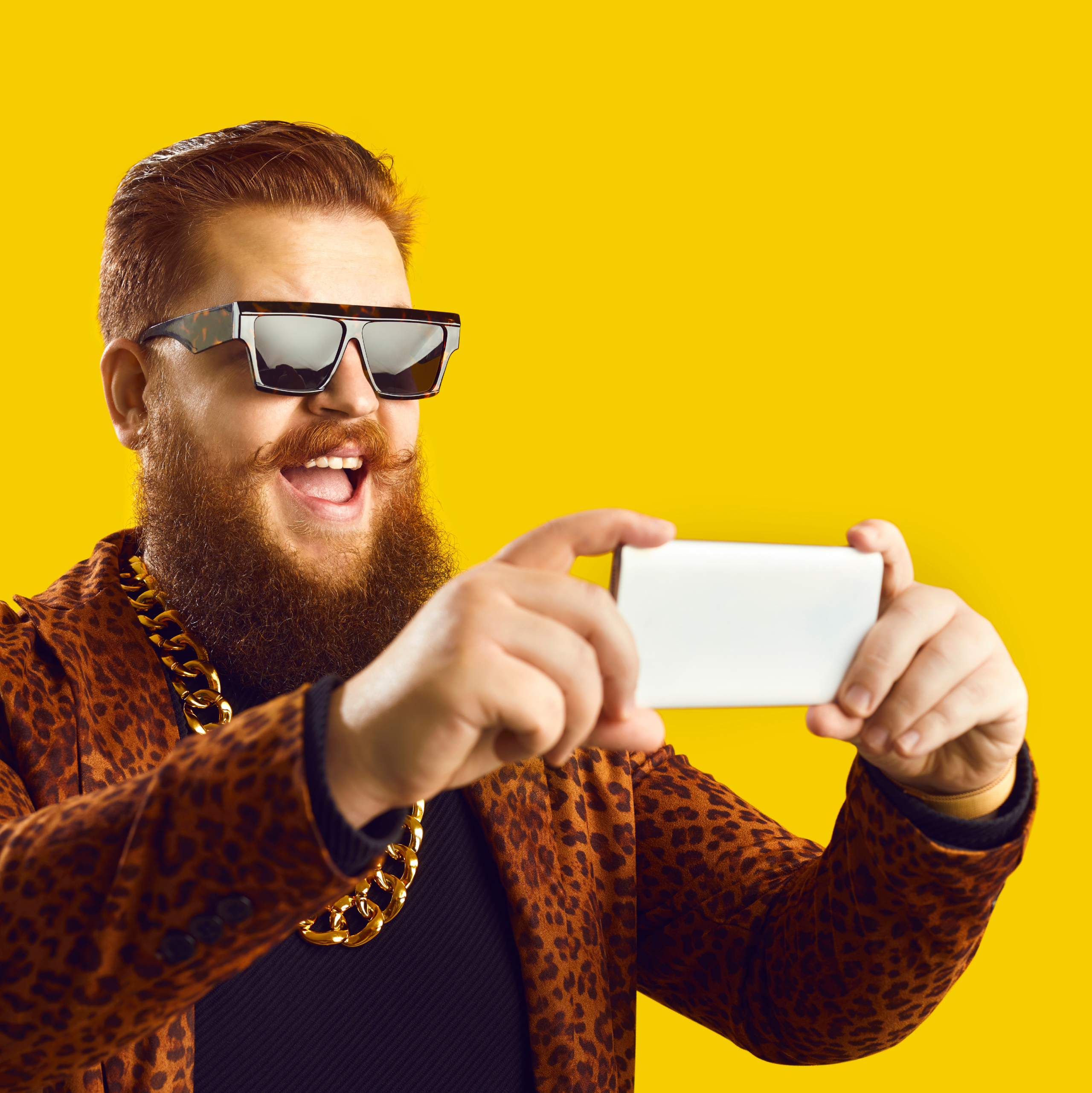 Adding more content to your marketing strategy is important because it broadens your reach and allows you to engage with a wider audience on multiple platforms. By targeting new audiences, you can increase brand awareness, build relationships, and gain valuable insights into what resonates with your target market. In this accelerator, you receive three weekly posts on up to four social media platforms.
Custom content helps strengthen your brand identity, create a recognizable and memorable presence, and provide valuable content relevant to your audience. Posting branded content is vital to increase brand awareness, boost engagement, and build relationships with your followers.
An additional benefit for this accelerator is a quarterly QR code flyer we provide to your office to help increase your social media followers. One thing the pandemic blessed the world with was the ability to utilize and understand QR codes which allows you to track patient feedback, helps improve patient engagement, and encourages positive reviews. 
Grow Your Dental Practice with the Help of a Dental Marketing Accelerator
Once you have laid the marketing foundation, it's time to level up. The accelerators we've just covered can help you get off your collection plateau. We provide you with the knowledge and resources to help you grow your practice and reach the next level. Are you ready to accelerate your dental marketing?