Advertising is a powerful tool for getting your message out there and increasing the visibility of your dental practice. It can help you reach new patients, build brand awareness and loyalty, and promote product or service offerings. But for your dental ads to be successful, they need to be creative and engaging. Here are six tips for creating effective ads for dentists.
Know Your Audience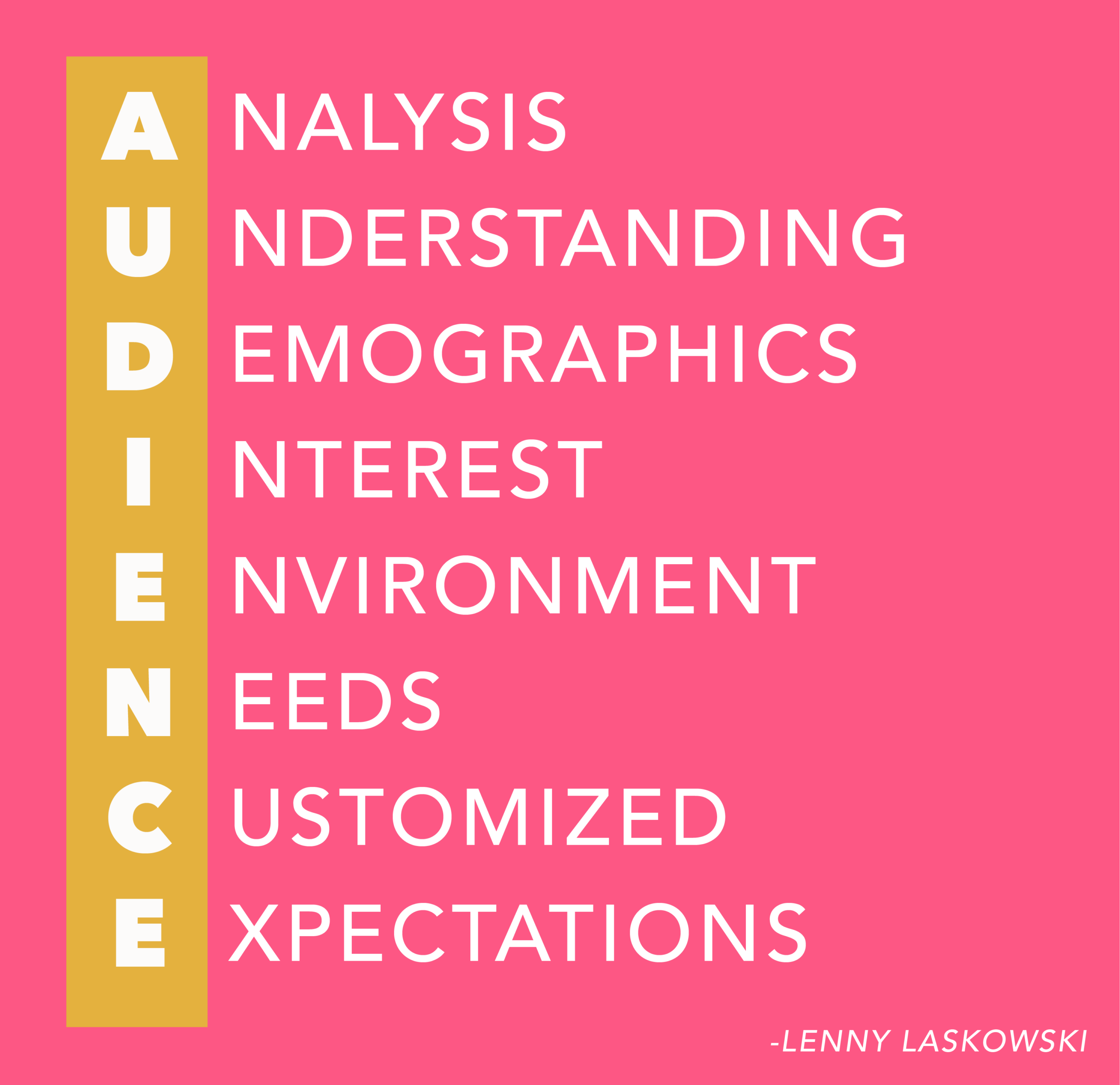 When designing effective ads for dentists, it's essential to know who your target audience is. Are you targeting existing patients, potential new patients, or both? Knowing who your target audience is allows you to craft ads that are tailored to them and will be more likely to resonate. It's also important to consider the age range of your target audience, as this will determine the tone and style of your ads.
By knowing who you want to reach, you can put your ad in front of the right people in the right places. You can use targeted ads on social media, search engine ads, and other digital platforms to reach the right people with the right message. You can also reach people in the right areas through print, postcards, and radio ads.
Understanding your target audience and demographics will help you make smarter decisions about where to allocate your ad spend. You can use the data to determine which platform, ad format, and locations best reach your target audience. This will help you maximize your budget and ensure you get the most out of your ad spend. 
Know Your End Goal
Knowing your end goal helps you focus your efforts, resources, and budget on the most effective and efficient ways to reach it. By setting a clear goal, you can develop a strategic plan that identifies the best strategies, channels, and tactics to reach your desired outcome. Your goal should be specific, measurable, achievable, realistic, and timely.
First and foremost, you should know what message you are trying to convey with your dental ad. This message should be specific, clear, and tailored to the target audience. It should focus on the benefits of using your dental services and demonstrate why seeking treatment from your practice is essential. Additionally, you should ensure that the ad is visually appealing and creative.
In addition to conveying a message, you should also be aware of the desired outcome of the ad. Are you trying to increase new patient visits? Are you trying to build patient loyalty? Do you want to raise awareness of a new service or procedure? Answering these questions will help you craft an ad that is targeted and effective.
Finally, you should have a strategy for measuring the success of your ad. This strategy could include tracking the number of people who respond to the ad or who make an appointment. Tracking these metrics will allow you to adjust the ad if needed and give you an idea of how successful the ad was.
When creating ads, it's essential to have a clear goal. What do you want to achieve with your ad? Are you looking to increase brand awareness, promote a specific product or service, or drive more bookings? Having a clear goal will help you create more focused ads that are better aligned with your objectives.
When to Offer Promotions
Dental promotions are among the most effective promotional tools to attract new patients and retain existing patients. Promotions are offers designed to incentivize prospective patients to take a desired action, such as calling the practice, scheduling an appointment online, or purchasing a product or service. When used effectively, these offers can increase sales and customer loyalty and create a positive image for your dental practice. For example, in a postcard, the offer accounts for as much as 20% of a card's response rate, according to DentalMarketing.net's analysis of data collected from over 200 million postcards mailed to dental offices nationwide.
When it comes to dental advertising, knowing when to use an offer or promotion and when to refrain is crucial. Generally, using an offer or promotion in a dental ad is not a good idea when the goal is to build trust and a connection with potential patients. Offers and promotions in dental ads can come off as gimmicky and appear more about getting people in the door than providing quality care. Additionally, it is vital to consider the message being sent when using an offer or promotion. If the offer is too good to be true, people may perceive poor quality in the services being provided. One foundational principle of including an offer in your ad is to use the language in educating and building value and trust while not cheapening the service. 
Consider the target audience's age when deciding whether to use an offer or promotion in a dental ad. Offers and promotions may be effective with a younger demographic looking for deals and discounts. Still, they may be inappropriate for an older demographic that tends to focus more on the quality of service and the provider's reputation.
Types of Promotions
Promotions can come in two forms – high-threshold and low-threshold. High-threshold promotions are typically used to attract new patients and are often more generous than low-threshold promotions. These offers often include discounts on services, such as a free or discounted cleaning or a percentage off of a procedure. Be careful to promote these offers before having awareness and confidence in proper case presentation and knowing other production opportunities where you can generate a solid ROI. Offering a discounted exam, x-ray, and cleaning simply to fill your hygienist's schedule is only a good strategy if you are good at case presentations. However, if you know that 70% of your implant or ortho cases came from your hygiene side last year, then offering a hygiene promotion to generate more ortho starts or implant cases, then by all means, run the promotion early and often!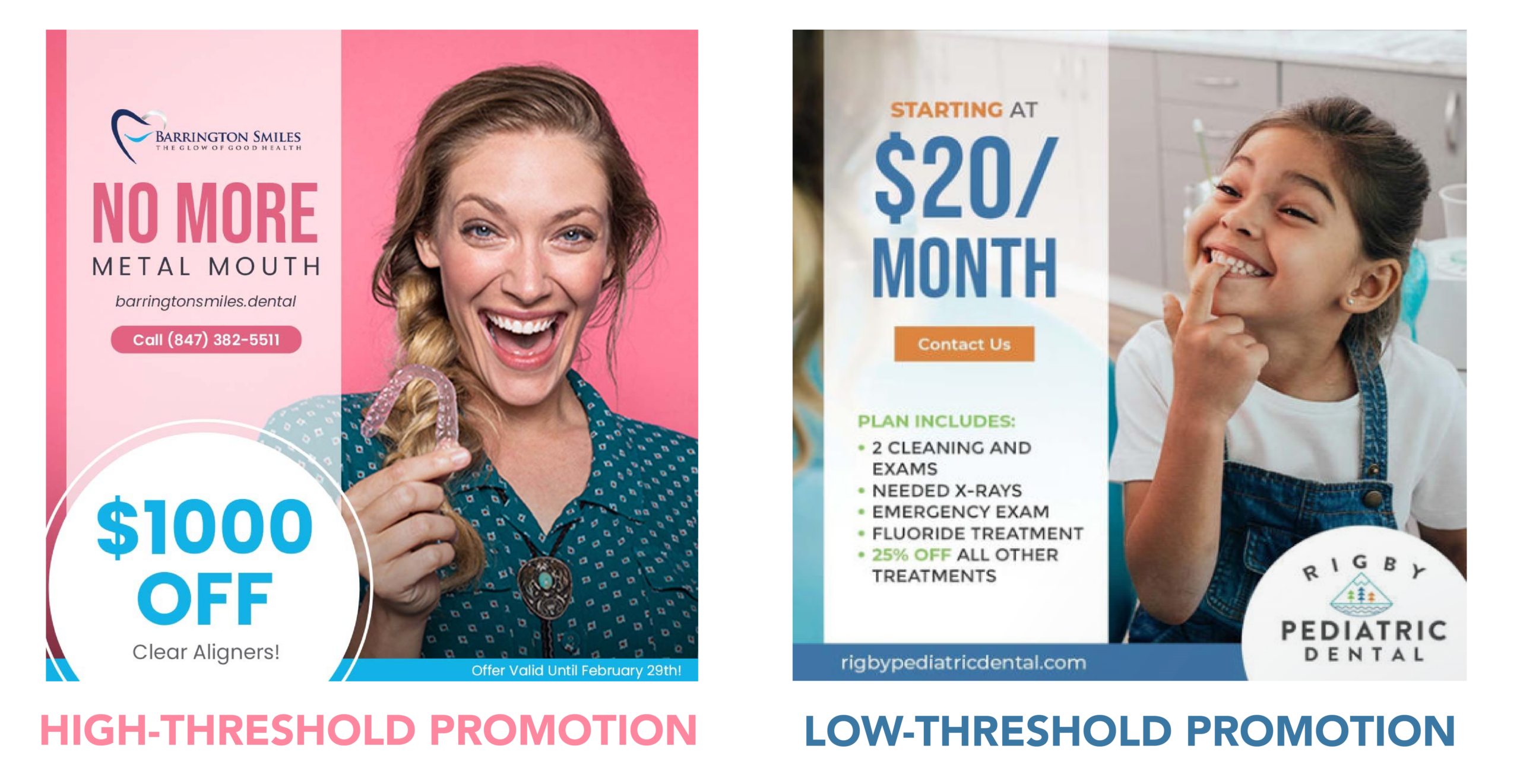 The offer's value is determined by the patient's perception of the offer. To increase the value of the offer, the shape, headline, fine print, expiration date, and amount saved should be clearly stated in the promotion. For example, a headline might read "Save 20% on your next dental procedure," and the fine print could include a statement such as "Offer expires on [date]" or "Only valid for new patients." Additionally, the amount saved should be clearly stated in the promotion so patients know precisely how much they are saving. 
Promotions can be a great way to drive more bookings, but using them wisely is essential. Offering too many promotions can devalue your services, so choosing the correct times to offer them is crucial. For instance, offering a special promotion during a slow season can help you attract more bookings. It's also important to consider the duration of your promotion. If you provide a promotion that's too short, it may not be effective, while on the other hand, if you run a promotion with an end in sight, then you are missing the opportunity to build urgency in your prospective patients taking action NOW.
Branding vs. Advertising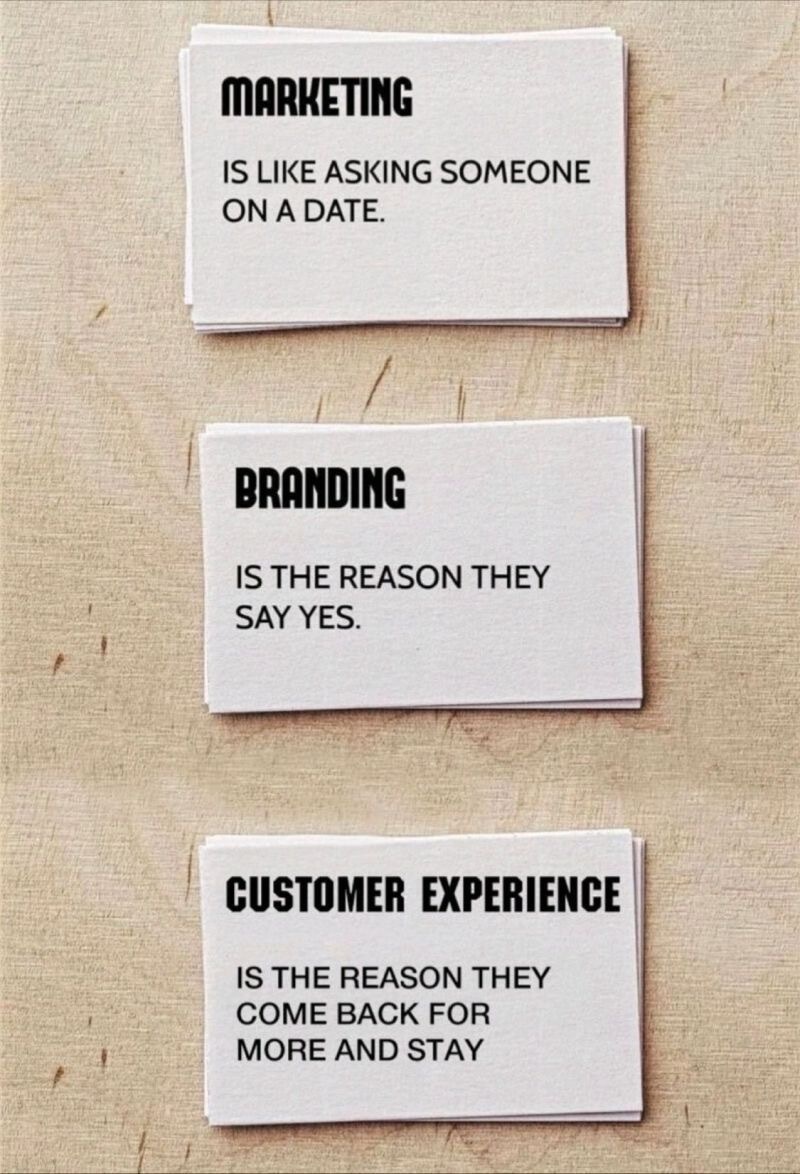 When creating ads, you must understand the difference between branding and advertising, which can be tricky. When creating ads for dentists, it's essential to strike the right balance between branding and advertising. 
Branding is an essential tool for any business, and it is vital for dentists when it comes to marketing. It also helps differentiate a business from its competitors and creates an emotional connection between the customer and the business. Branding creates a unique identity for a company, product, or service that is recognizable and memorable to consumers. It involves creating a logo, tagline, and other elements you use consistently in all forms of communication and marketing.
On the other hand, advertising is the process of creating and placing ads on media channels such as television, radio, and the internet to reach potential patients. Advertising is used to promote a product or service and to increase brand awareness. The goal of advertising is to attract patients to the business, and it is typically used in conjunction with branding to create a more effective marketing campaign.
When it comes to dental ads, it is crucial to use both branding and advertising to create a successful campaign. Branding helps to create an identity and differentiate the business from its competitors, while advertising helps to reach potential patients and increase brand awareness. Each element has its purpose, and when used together, it can create a compelling and successful marketing campaign.
Dental Ad Copy
The ad copy you use is integral to creating effective ads for dentists. Your ad copy should be clear, concise, and engaging. It should also be tailored to your target audience. For instance, if you're targeting existing patients, your ad copy should focus on the benefits they can expect from your services.
The first few lines of the ad copy should be an attention-grabbing headline that will draw readers in. A headline like "Get a Healthy, Bright Smile with Our Dental Services" is a great way to interest readers. The next few lines should focus on associative memory clues that remind readers of the message. "Power words" should also emphasize dental services' importance and create an emotional connection with the reader. Words such as "healthy," "confidence," and "brighter" are great examples of "power words." On the other hand, "tragic words" should be avoided as they evoke negative connotations and can be off-putting.
The last few lines of the ad copy should be suggestive copy that motivates readers to take action. This can be done by adding a call to action, such as "Schedule an Appointment Today" or "Take the First Step Toward a Healthier Smile." The ad copy should also include a brief overview of your office's services, such as cleanings, fillings, and other treatments. The CTA will encourage readers to take the next step and contact the dental business for more information. 
Dental Ad Creative and Design

The design of your ad is fundamental. It needs to grab potential patients' eyes. Visual hierarchy is vital when creating effective ads, as it allows the eye to flow naturally through the ad, highlighting the essential information. The headline should be concise for dentists and grab the reader's attention. It should focus on the benefits of your services, such as pain-free dental care or the latest in dental technology. Images should be used to emphasize the headline further and give readers a glimpse into your practice. Photos of the office and staff can create a sense of professionalism and trustworthiness, especially if you want to differentiate yourself from "Corporate Dentistry" or a "Group" feel that may not have the type of reputation you want in your community. 
Call-outs are also a great way to draw attention to the ad and provide a quick overview of your services. These call-outs can include convenient scheduling, payment plans, and special offers. Testimonials are also an effective way to showcase your practice and who you are, as they provide a personal touch and create a sense of reliability. 
Finally, features and benefits should be highlighted to emphasize the value. These benefits could include mentions of the latest technology or pain-free procedures. For example, Get a New Crown Made & Fitted in 1 Visit, Not 2-3 Visits, with CEREC®.
These elements create an eye-catching, educational, and trustworthy ad.
Design your Dental Ad for Maximum Impact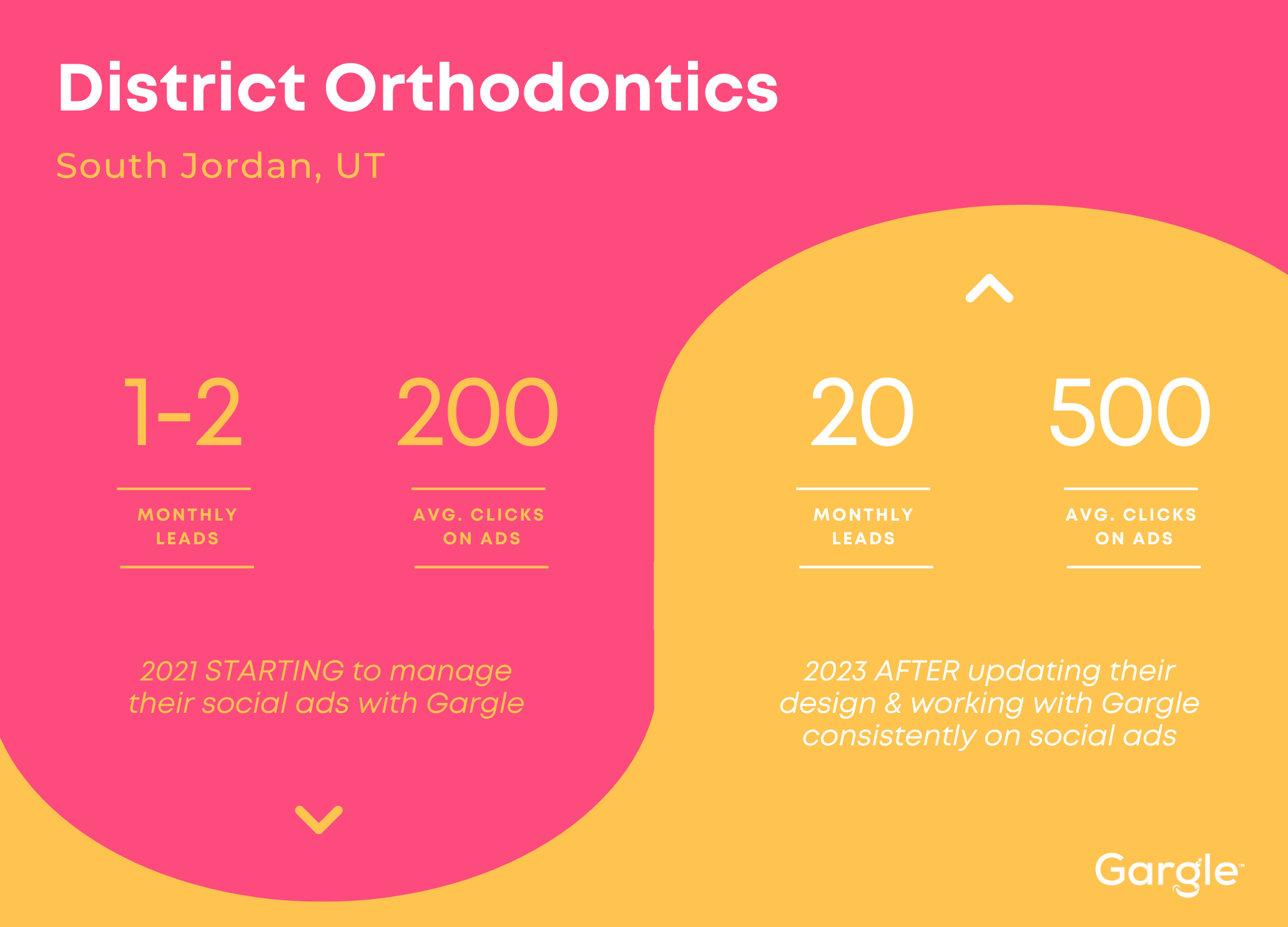 Good ad design creates a positive first impression for potential patients and helps establish your practice as a reliable and trustworthy dental care provider. Well-crafted and eye-catching ads will draw more attention to your practice and ultimately result in more patients. Your ads should be clear and informative, highlighting your unique services and advantages. These six tips can help increase your patient base by ensuring your practice looks inviting and professional.
At Gargle, we understand that you may not have the time or resources to create effective ads as a busy dentist. We also know how ad creativity and structure will ensure your ads get the attention they deserve. 
Let us help you, educate your community, promote your practice, build you a brand that people can trust, and increase your patient base today! 
They really take the time to make sure you have a full understanding of all the great products they have to help your company grows. In these tough times, it's important that you get your name into your community and that they have access to you. With Gargle, they help make this happen. I would recommend them to anyone. – Bella Vista Dental (New Braunfels, TX)