Spring is in the air, which means it's time to start thinking about spring cleaning! But don't just limit your spring cleaning to physical spaces—looking at the digital space is also important. Whether you're a small dental practice just getting off the ground or a large practice with a long-established patient base, you must ensure your foundational ROI dental marketing tools are up-to-date and working in harmony. Let's Spring-clean your dental marketing and examine the basics of simplifying and refreshing your foundational ROI dental marketing approach. 
Dust Off Your Foundational Tools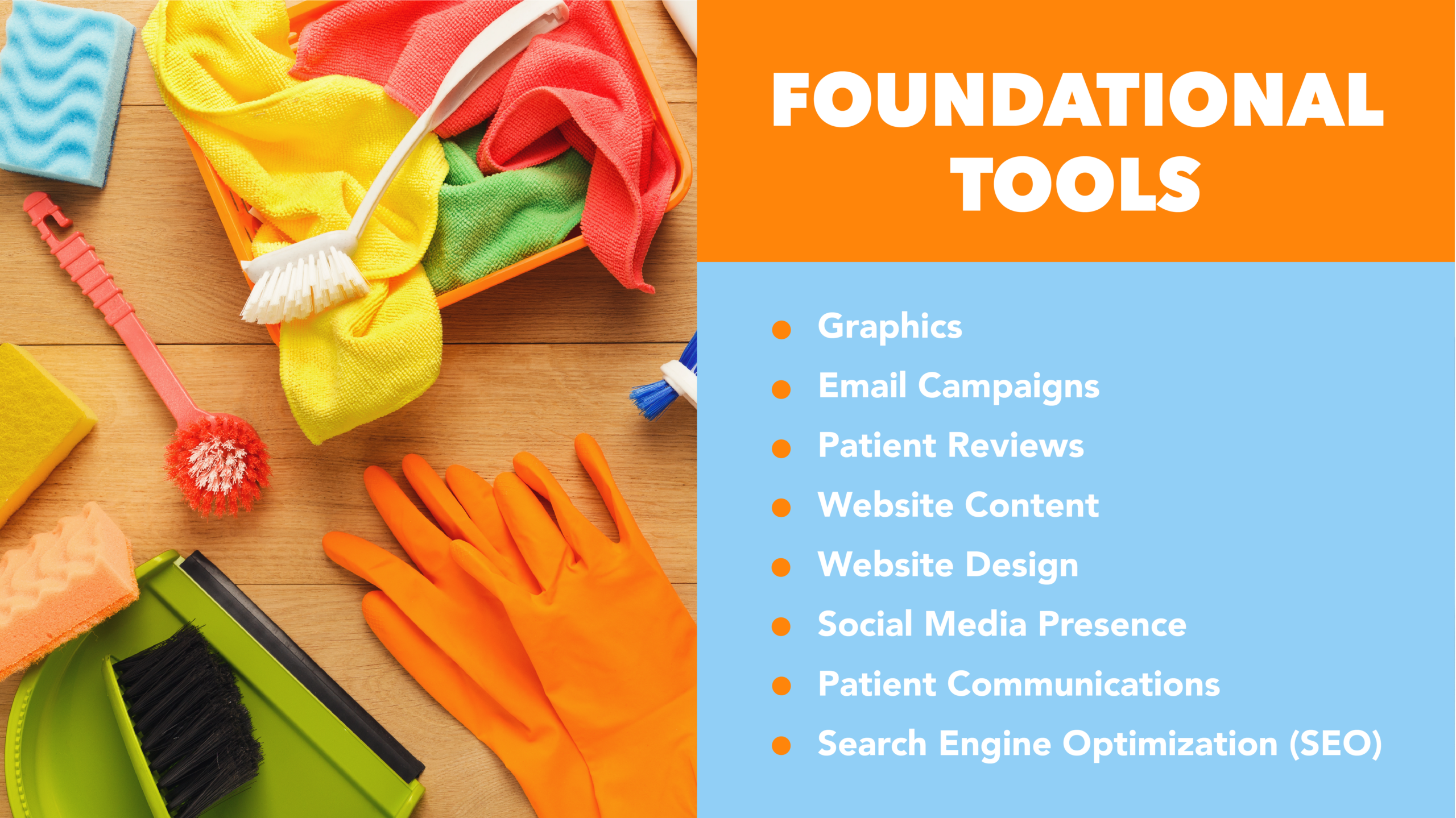 We get it. Dentists are busy. Maybe some of your marketing campaigns have been sitting for a while, collecting dust. The first step in spring cleaning your dental marketing practices is ensuring your foundational tools are as clean as possible. What do we mean by foundational tools? These include things like your website design and content, keyword research, patient reviews, search engine optimization (SEO), patient communications, email campaigns, social media presence, graphics, etc. Make sure all of these elements are up-to-date and still relevant – if not, now is the time to make any necessary changes or updates, so they don't hold back the rest of your marketing efforts later on down the line. If you don't know where to start assessing your current situation, call on a marketing expert (preferably one who speaks "Dental") and ask them to help you assess your overall online presence and brand awareness against your competitive landscape. We have included a few tips and links to self-serve tools you can utilize along the way.
Scrub Your Website and SEO – Rejuvenate & Renew!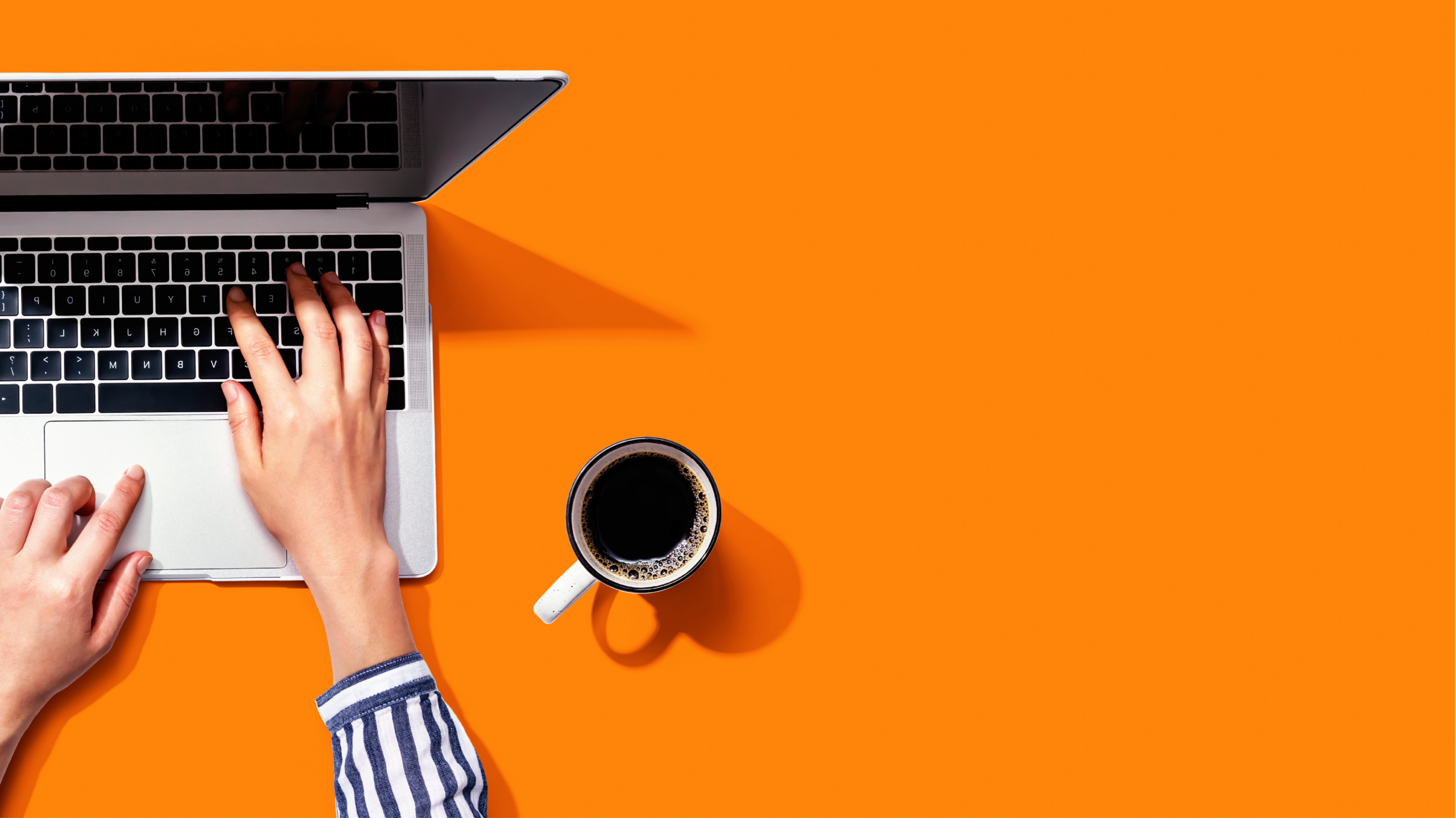 First, make sure your website is mobile-friendly and fast-loading to ensure a positive user experience. Maybe your website needs a whole new refresh and design. Look at other competitors in your area. How does your site compare? Outdated? Also, be sure to check your content. Does it follow Google's latest algorithm? "Does your content clearly demonstrate first-hand expertise and a depth of knowledge?" Your content must be helpful so patients can find the answers they need. Remember that Google is very knowledge-based, so your patient's FAQs should be answered within your page content while utilizing the keywords you want to rank better within the search engine results. 
Search engine optimization (SEO) is essential to any dental marketing plan. SEO helps your website rank higher in search engine results pages (SERPs) so that patients looking for a dentist in your area can find you. This spring, take some time to review your website's SEO metrics and make sure your content is optimized for the keywords that are most relevant to your practice. You can use keyword research tools like Google Keyword Planner or SEMrush to find relevant keywords for your dental practice. You can then use these keywords in your content and metadata tags. 
Brighten Your Online Reputation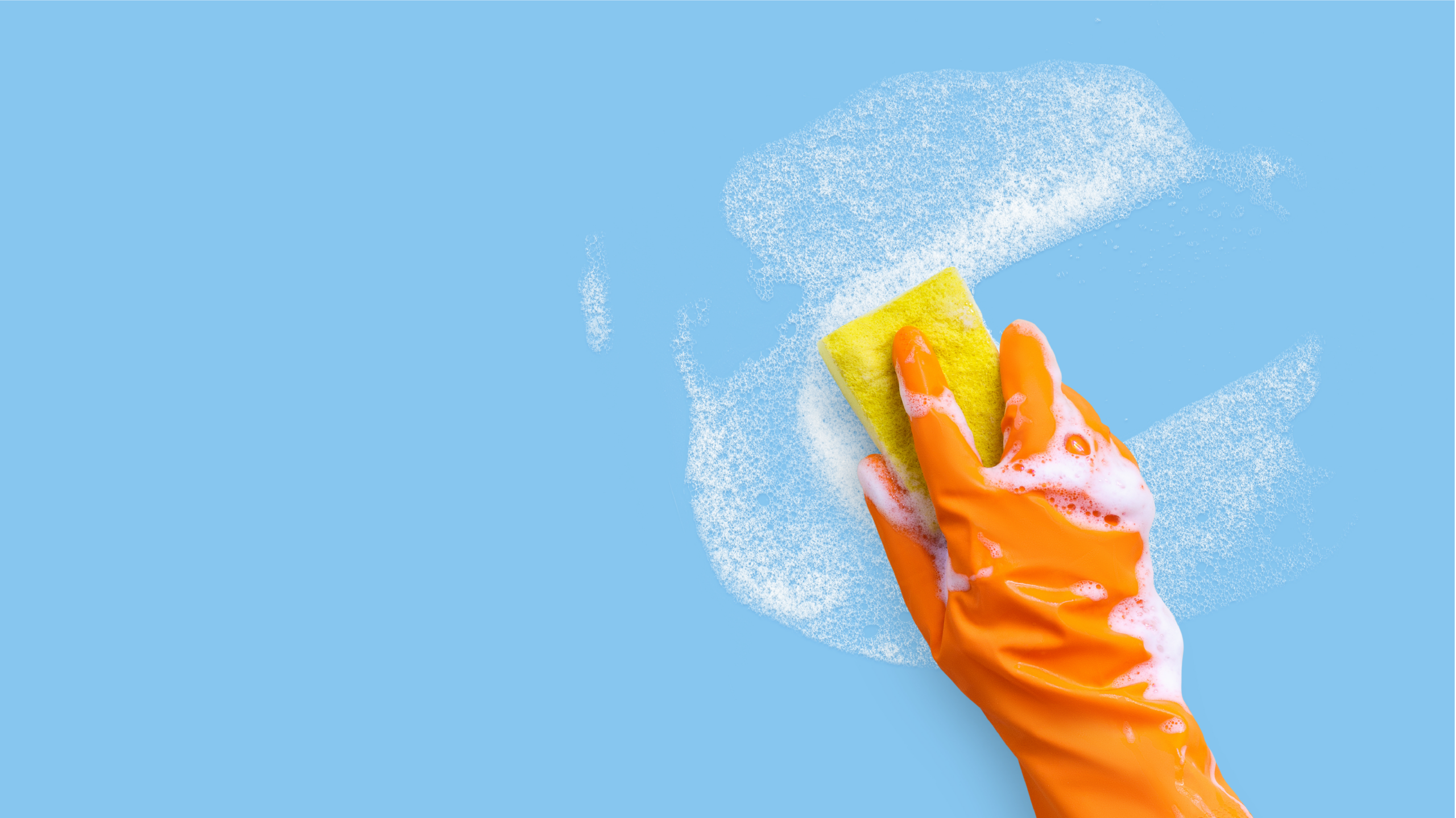 Google reviews are an essential part of your online presence. They give potential patients insight into the quality of care you provide and help boost your local SEO rankings. Reviews can help boost credibility and build trust with potential patients. This spring, ensure you're actively encouraging your existing patients to leave reviews on Google. You can also keep an eye on any new reviews and respond promptly. How do you reply to negative reviews on Google or Facebook? ALWAYS reply to every negative review and then bury them with more 5-star reviews. Prospective patients only want to see that you are listening and willing to receive feedback. Do not be defensive. Thank them for taking the time to review you. Validate them as a person (NOT THEIR CONCERN! You should never accept fault). Then, invite them to contact your office so you can work through this with them. Then keep inviting everyone to leave you more reviews! 
Polish Your Ads – Let Them Shine!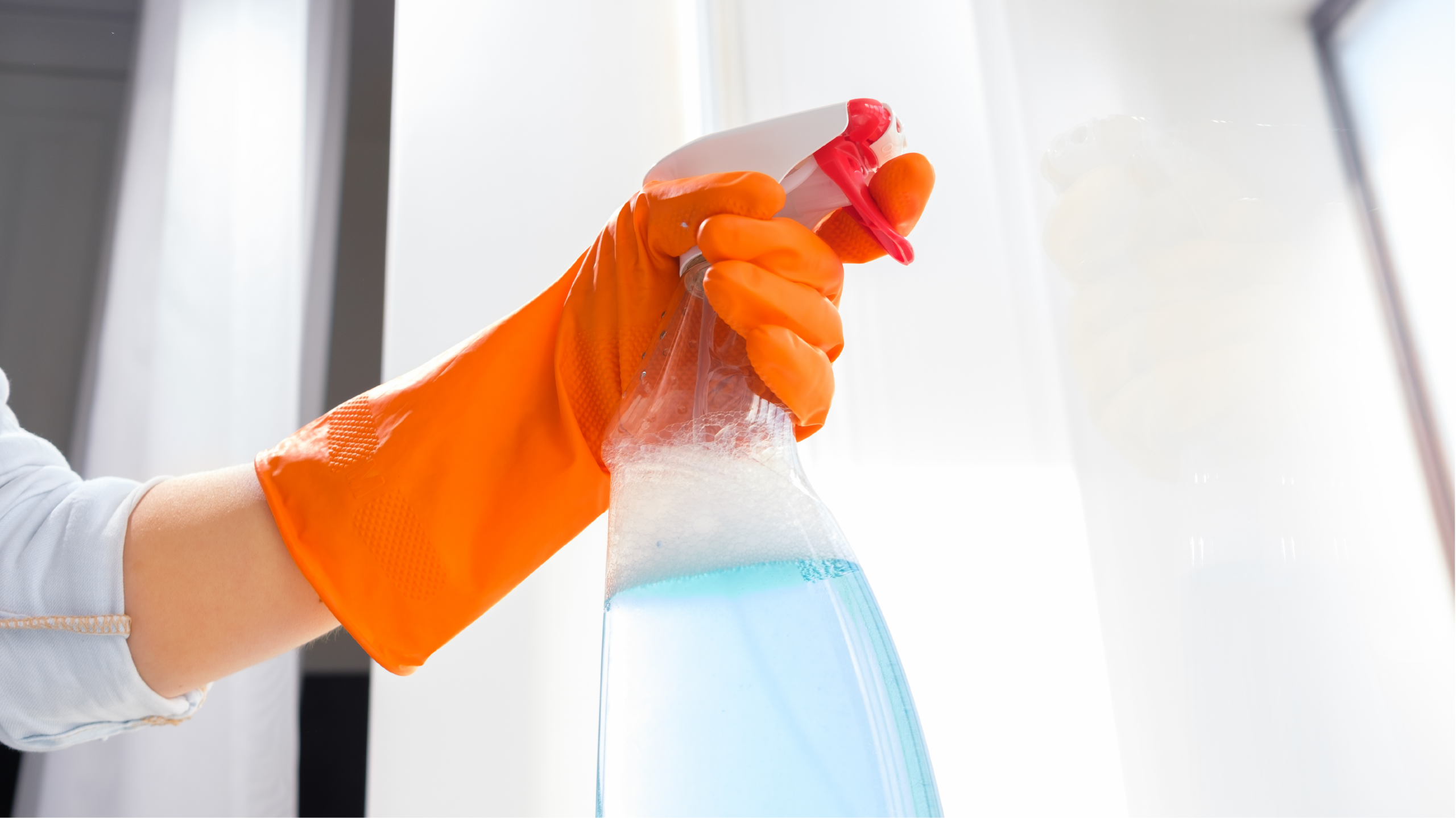 Google Ads is a powerful tool for targeted advertising. With Google Ads, you can create campaigns based on specific keywords related to dentistry. These custom campaigns will help get more eyes on your business while targeting potential customers and reaching potential patients looking for a dentist in your area. This spring, take some time to review your Google Ads campaigns and make sure they're up-to-date and optimized for maximum ROI.
Social media is a great way to reach and engage potential patients. You can leverage platforms such as Facebook and Instagram by setting up targeted campaigns based on location, interests, age, etc., to reach new audiences most likely interested in your services. Review your social media campaigns this spring and ensure they're still relevant and effective.
Spruce Up Your Postcards!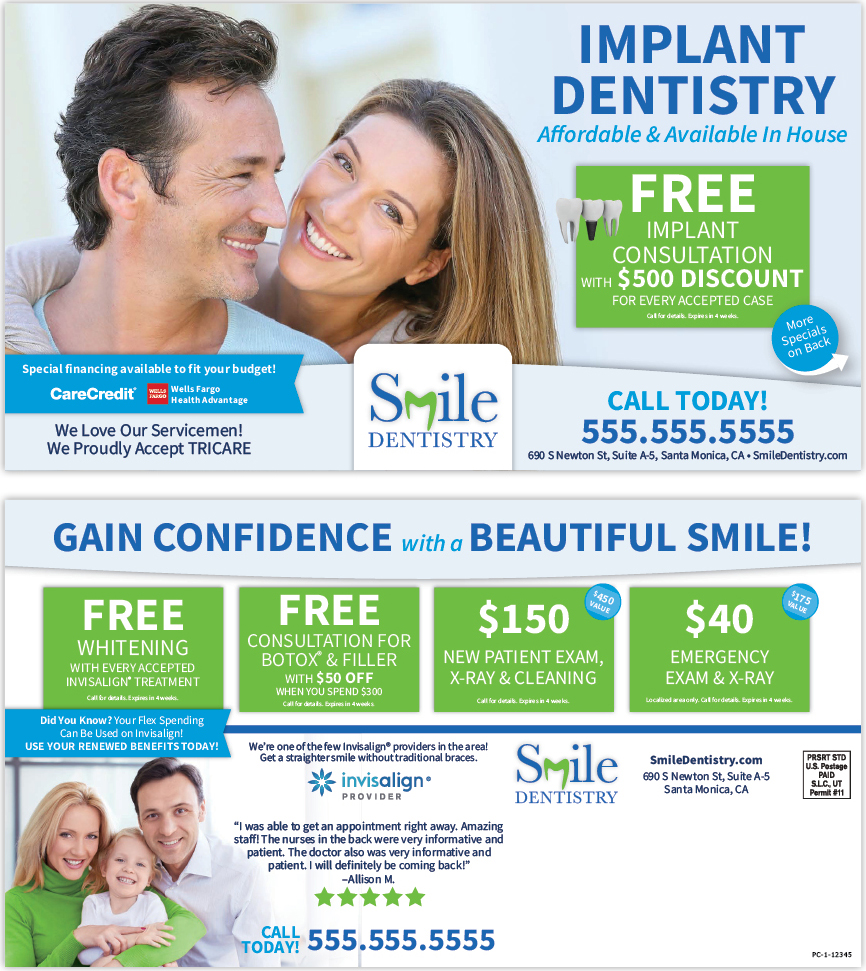 Postcards are a cost-effective and efficient way to proactively reach your existing patients and remind them to schedule their routine dental checkups. They are also a great tool to target potential new patients in the area. Direct mail remains a great way to educate patients about your services. Keep one thing in mind, DO NOT FIX WHAT'S NOT BROKEN! Don't refresh your design just because you have had the same one for a long time. If it is working, then let it ride! DentalMarketing.net has found that you can typically run the same design layout for up to 18 months in certain markets and update the offers or content periodically. Redesigning a campaign is a great way to increase the response rates when you have noticed them trailing off over the recent mailings. There are many variables to consider, so be wise in where you clean things up. 
 If you are already running a postcard campaign and believe it is time for a spring cleaning, take advantage of the changing season. Spruce up your dental postcards and keep them looking fresh and inviting. A spring-themed dental postcard can be both eye-catching and informative. Use bright colors, engaging graphics, or a festive message to attract attention. Include important information about your services, such as a reminder about an upcoming special event or promotion. 
 This spring, consider sending postcards to local households to increase brand awareness and encourage people to book appointments.
Freshen Up Your Brand with Billboards!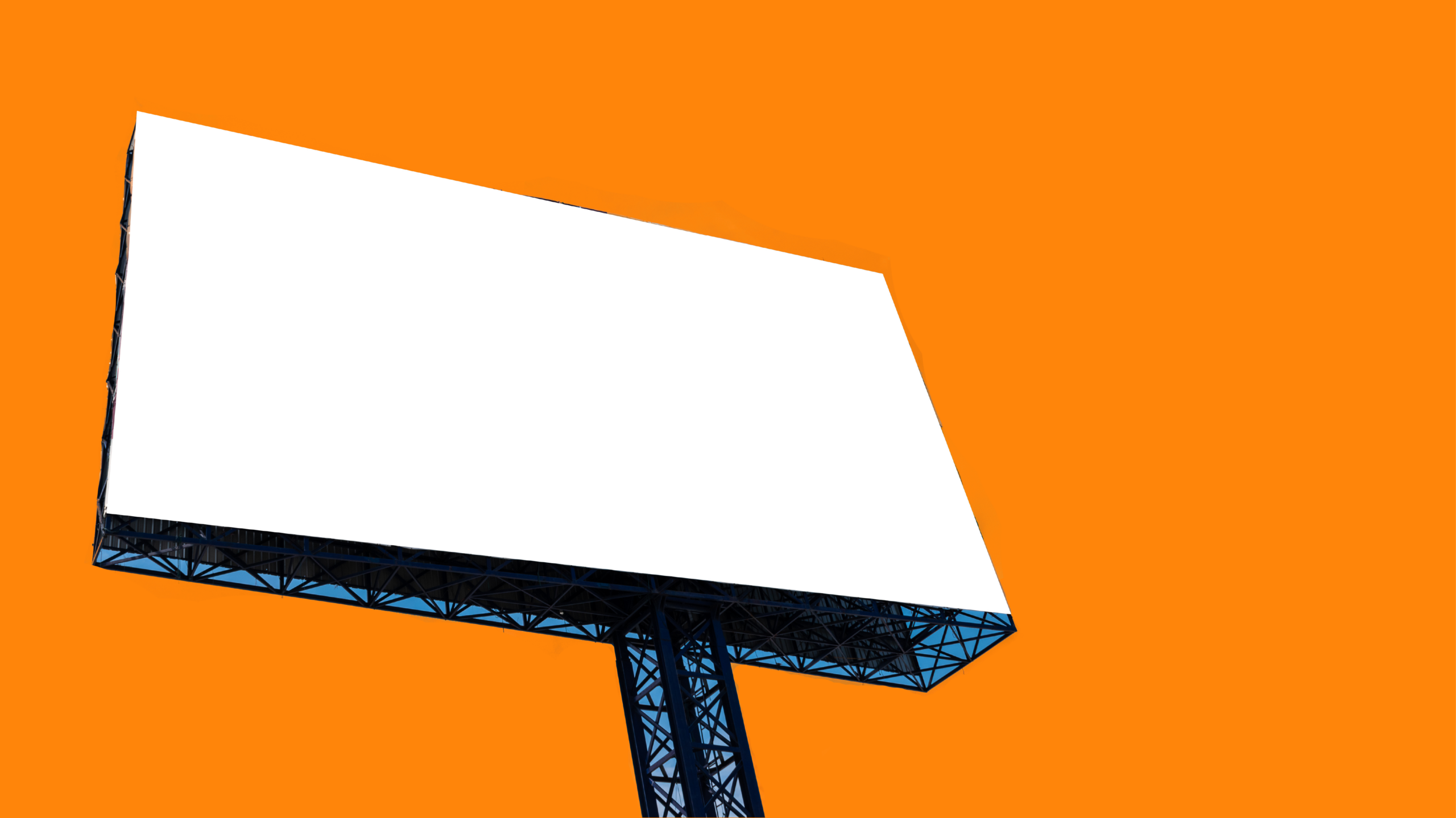 Billboards are a great way to get your message out to the masses. They're especially effective for local businesses, as they can help you reach potential patients who may not be actively searching for a dentist. Using billboards to promote your dental practice this spring can be a great way to reach a wide audience without breaking the bank. Placing a billboard near a busy highway or intersection can be a great way to get your message out to commuters and anyone driving by. 
 Be creative with your billboard design. To grab people's attention, you should include a catchy tagline related to your dental practice, your team, and the services provided. Remember to include a memorable call-to-action, such as a short URL to a landing page or an easily memorizable call tracking phone number so people can easily contact your practice and you can track the ROI of this sort of campaign. When not coupled with other marketing channels, billboards tend not to perform as well, so be sure to include other proven marketing channels in your marketing mix when using them. 
Spring Cleaning: Get Your Dental Marketing Ready for a Fresh Start!
You can simplify and refresh the foundational ROI components of your dental marketing strategy this spring in many different ways! From optimizing website SEO for better SERP rankings, leveraging Google Ads & Reviews for increased visibility and credibility, using social media ads to reach new potential customers, all the way down to postcards sent through snail mail—all these techniques combined will help ensure that more people become aware of what you offer while driving traffic back into the office! So what're you waiting for? Get ready for warmer weather with some fresh ideas—and start spring cleaning today!
Time to Revamp Your Marketing!
A comprehensive dental marketing strategy is the key to success. At Gargle, we offer a comprehensive suite of dental marketing solutions to help you spring-clean your dental marketing efforts. We focus on the essentials so that you can get the most out of your marketing budget. Our techniques are proven to work, so you can achieve better results with less effort. Plus, we're always up for a challenge, so don't hesitate to ask us about any complicated or unique dental marketing needs you may have…chances are we've already seen it! We are committed to helping you succeed and stand out from the competition.
They really take the time to make sure you have a full understanding of all the great products they have to help your company grows. In these tough times, it's important that you get your name into your community and that they have access to you. With Gargle, they help make this happen. I would recommend them to anyone. – Bella Vista Dental (New Braunfels, TX) 
Stay tuned for part 2! Here's a little teaser…
"If you want to take it one step further with a deeper dive into optimizing your dental practice marketing efforts for maximum return on investment (ROI), then it's time for a deep clean, or what you may tell your patients, You need Scaling and Root planning! This entails…"